My little container garden has grown since the last time I shared pictures. There are now 5 or 6 tomato plants, 2 bell pepper, a zucchini, eggplant and several herbs.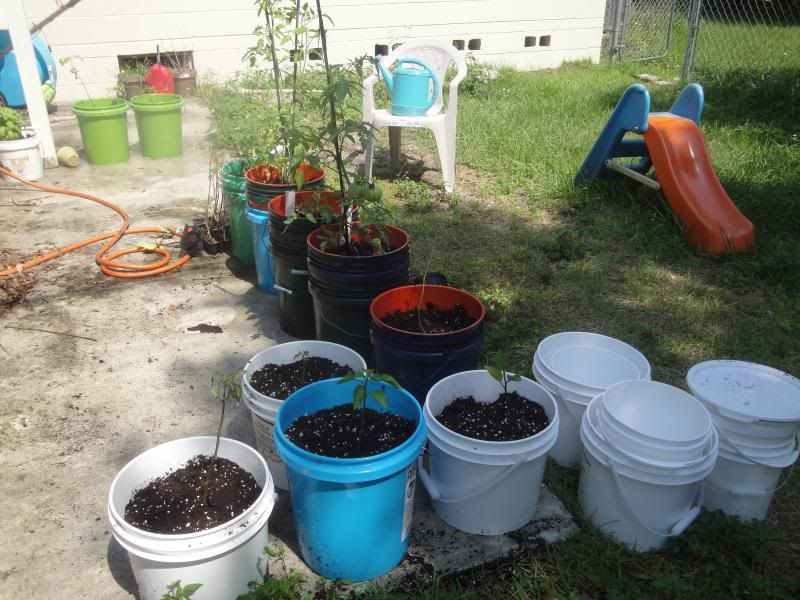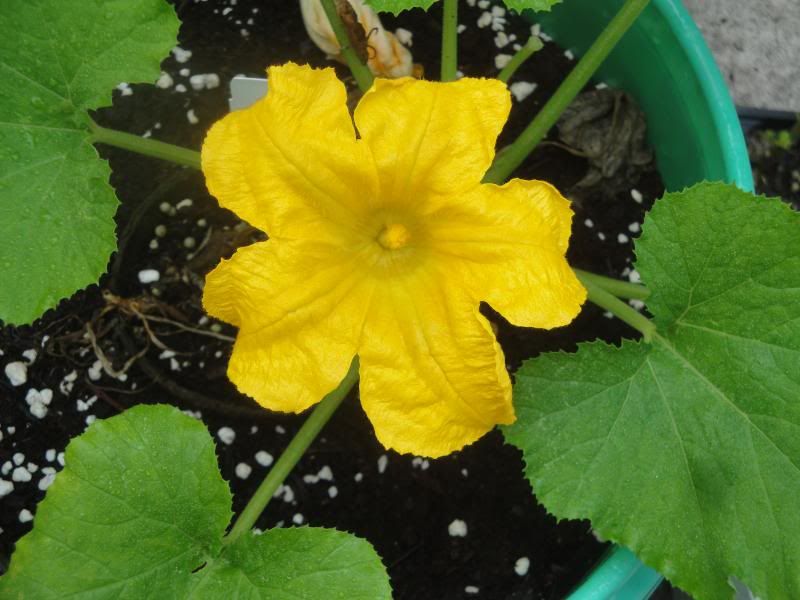 These pictures were taken last week and everything is twice the size now. We've had a lot of rain lately and I am sure that's helped!
Now onto today's recipe...
This was SO good. SO SO good.
The most 'complicated' part to me was precooking and chilling the quinoa. It took forever to chill the quinoa..we were hungry.
Tex-Mex Quinoa Shrimp Salad
Dressing:
1 clove garlic, minced
1/2 teaspoon salt
1/4 teaspoon black pepper
1/3 cup sour cream
3 tablespoons fresh lime juice
2 tablespoons white wine vinegar
1 tablespoon honey
1/3 cup extra virgin olive oil
Salad:
1 tomato, chopped and seeded
1 1/2 cups (1 can) cooked black beans, drained and rinsed if canned
2 cups cooked and cooled quinoa
1 cup frozen corn kernels, thawed
1/4 cup crumbled feta
1/4 cup shredded fiesta style cheese
2 Haas avocados, diced
1/2 pound peeled, deveined and cooked shrimp (I sauteed mine in live oil and little bit of Cajun seasoning)
Whisk together garlic, salt, pepper, sour cream, lime juice, vinegar and honey. Now whisk in olive oil until well incorporated.
In a large bowl, combine tomato, beans, quinoa, corn, feta, shredded cheese and shrimp. Mix in dressing and chill for 2 hours. Before serving, mix in diced avocados.
Dig in!!
PS...this makes A LOT!