WELL....I am 32 weeks pregnant today....32 weeks.
Time is flying! At the most, I have about 7 weeks left. I am having a scheduled cesarean this time around and they typically deliver you about a week before your due date. This boy is active and I feel like he's trying to break out already.
Our current family on Thanksgiving.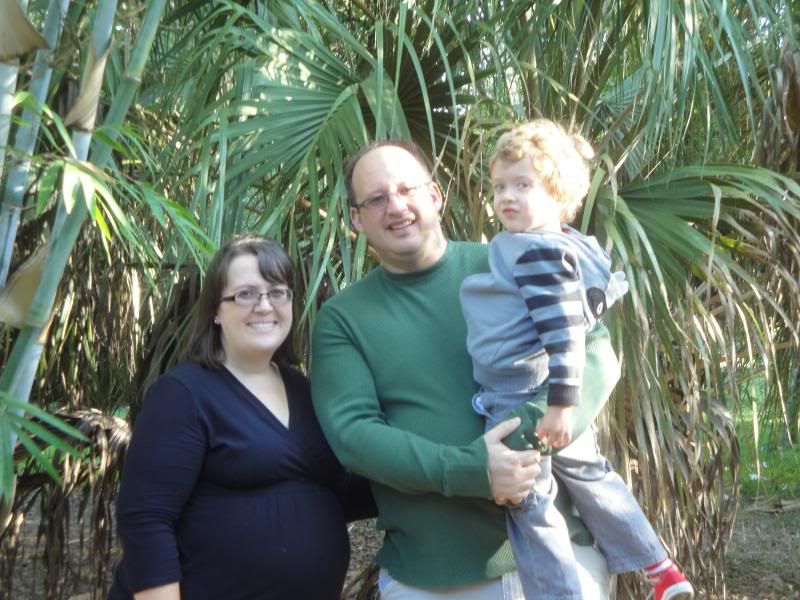 Alright..onto today's recipe!
Back when we were all meat eaters, I did one of those foiled chicken pack campfire oven whatever you call ems....got it? Anyway, it had rice, taco seasoning, chicken, salsa, peppers and onions all wrapped in foil and baked. Was pretty good. It's one of those meat dishes I miss. I decided to make a vegetarian version and we were all very pleased!
This is an easy recipe, but you have to allow time before assembling to precook your rice, peppers and onions.
Black Bean Fajita Casserole
1 1/2 cups uncooked rice (I used brown)
3 cups water
1 tablespoon taco seasoning
2 small or 1 medium bell pepper(s), cut into strips
1 medium onion, cut into strips
Fajita seasoning to taste
1 can black beans, drained and rinsed
1 1/2 cups frozen corn kernels
1 1/2 cups salsa or picante sauce
2 cups shredded Fiesta or Mexican blend cheese
Sour cream
Prepare rice according to package directions with taco seasoning mixed in.
Meanwhile, saute peppers and onions with fajita seasoning until tender, or cook using
slow cooker method
. Dice when cooked and cooled a bit or leave in strips.
Preheat oven to 350. Grease/use pan spray in a 13x9 pan.
Spread cooked rice over bottom of pan. Evenly distribute black beans, corn, peppers and onions over rice. Spoon salsa over top. Sprinkle with a bit more fajita seasoning, if desired. Top with shredded cheese. Bake at 350 for 25 minutes, until cheese has melted and it's heated through.
Serve with sour cream and more salsa if desired.
Dig in!!!