Phew....Christmas is over. We had a wonderful Christmas and I hope you had one too! It was an exhausting couple of weeks. Our family came down with what we called the plague and was out of commission for about 8 days. Started with a cold that attacked me HARD and moved onto a stomach bug with the menfolk of the house. Joy...fa la la la la...no.
We recovered in time for Christmas and got busy. My brother and his girlfriend were in town so it was wonderful to see them. He has a couple fancy camera's so he took some photos of us the Thursday before Christmas...Cooper was less than cooperative for most of them....
But we did get some really good shots....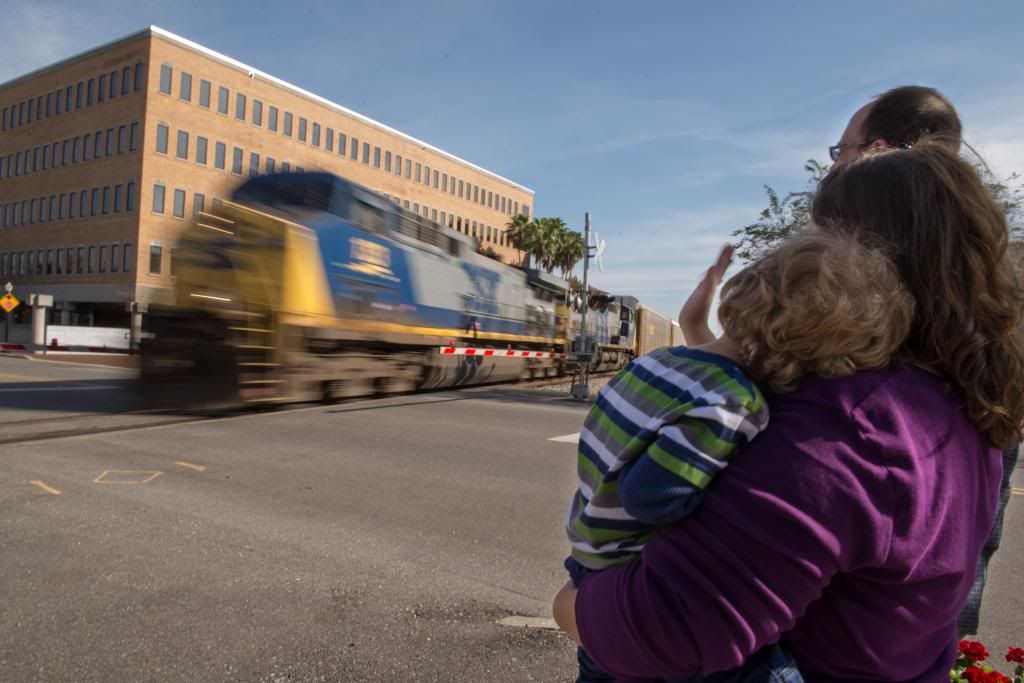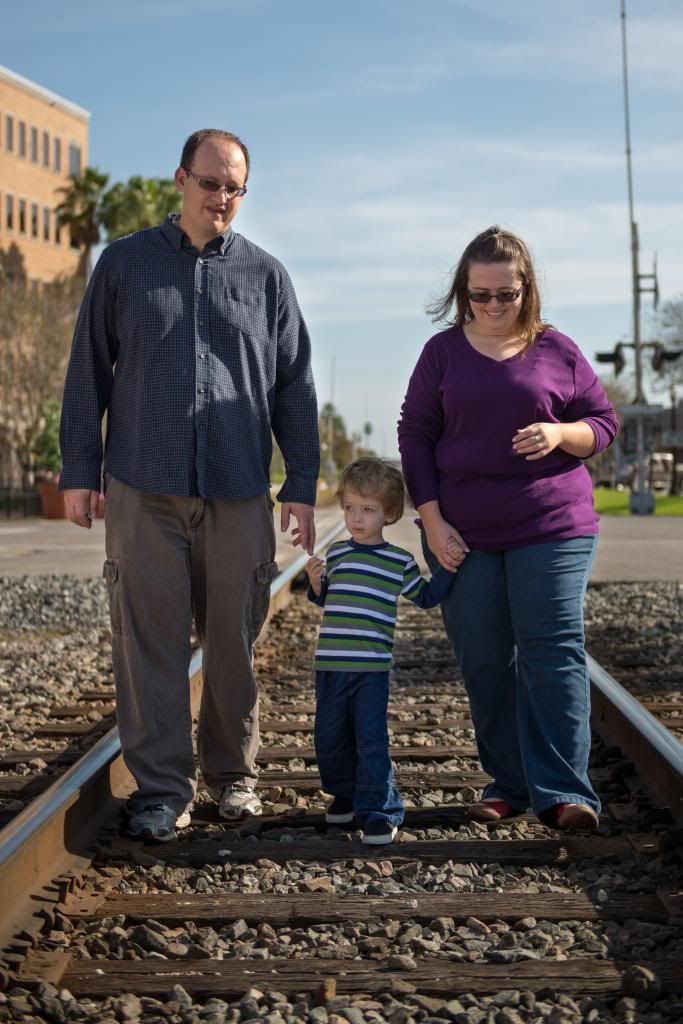 We had a get together at my Grandma's that night to exchange presents with my brother. We all brought premade party trays and it was SO easy....so much easier than cooking a big dinner and 1/4 of the clean up!
I usually over do it with food on holidays. I try to make something super complicated an overwhelm myself. This year we had a taco bar at my best friend's, which was so much fun and easy. Christmas morning we hosted our first family get together in our new house and I made casseroles that required overnight fridge visits and just had to pop them in the oven Christmas morning. I am SO glad I did that instead of trying to get up that morning and stand over the stove to make a big meal. Christmas was so easy and relaxed. Cooper had such a good time and we had such a good time just watching him open his gifts and play!
His big gift this year was a train table and lots of train sets and accessories to go with it. It's positioned in our dining room now so he likes to play with it while I'm cooking or cleaning in the kitchen.
We ate way too many take out and fast food meals during the 'plague' and Christmas week. Last night I cooked our first dinner in weeks....well our first non-Stoufer's related dinner. Hot Wing Joes. These were super yummy and will go into our regular rotation. The recipe is easily doubled and makes excellent lunches for the week. There are veggies in the sauce, so don't feel too guilty if you just eat it with chips!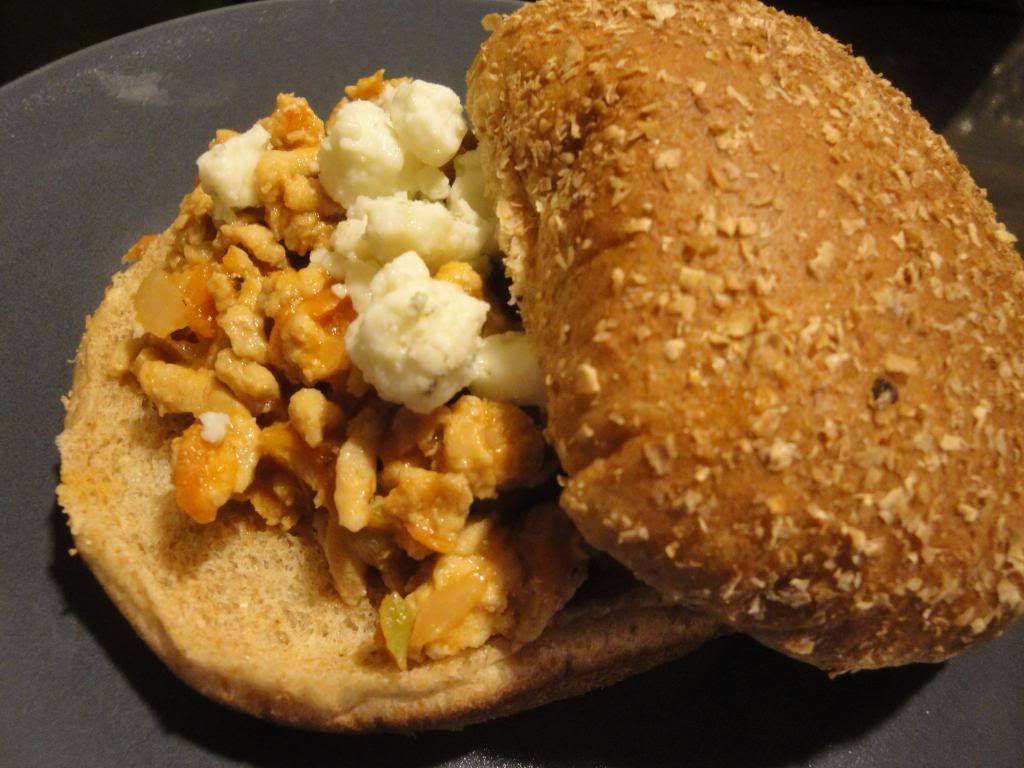 Chop up a small onion, half a celery rib, and a large garlic clove. Shred up a small carrot. I like to saute my veggies a bit before adding in the ground chicken so they aren't too crunchy.
Add the ground chicken, cook and crumble until chicken is done. Drain and add in sauces.
Simmer until sauces thicken a bit. Serve on a bun topped with blue cheese crumbles.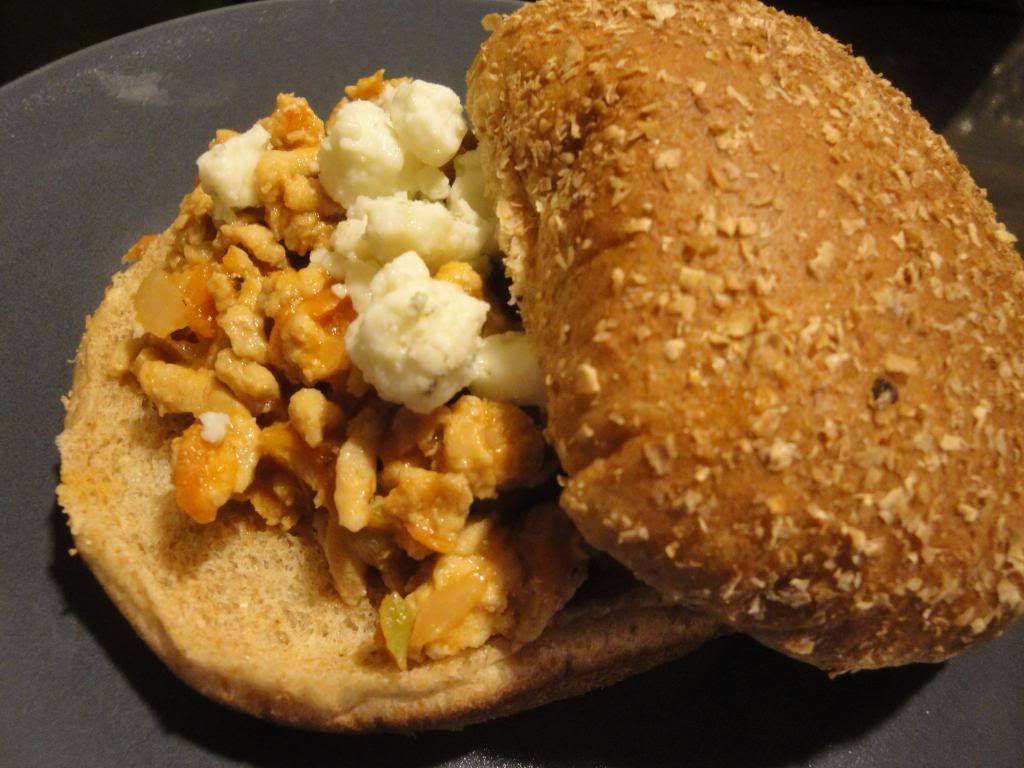 Hot Wing Joes
1 pound ground chicken
1 small or half of 1 large celery rib, chopped
1 small onion, chopped
1 small carrot, grated
1 large garlic clove, minced
1 cup canned tomato sauce, about half a can
1/2 cup chicken broth
1/8 cup hot sauce (I used Crystal)
1 tablespoon brown sugar
1 tablespoon red wine vinegar
1/2 tablespoon Worcestershire sauce
Dash of black pepper
Hamburger buns
Blue cheese crumbles
Saute veggies and garlic in a little bit of oil until just turning tender. Add in ground chicken and cook until no longer pink. Drain. Add in tomato sauce, chicken broth, hot sauce, brown sugar, red wine vinegar, Worcestershire and pepper. Cook until heated and thickened slightly.
Serve on hamburger buns topped with blue cheese crumbles.
Dig in!