This has been a busy week in our house. Cooper started a preschool speech therapy and he is LOVING it. He goes 2 days a week for just 2 hours, but it's perfect for him right now. I didn't feel like he was ready to start a 5 day preschool program so we decided to put it off one more year (he'll be 4 in January).
He makes this face for 99 percent of pictures now...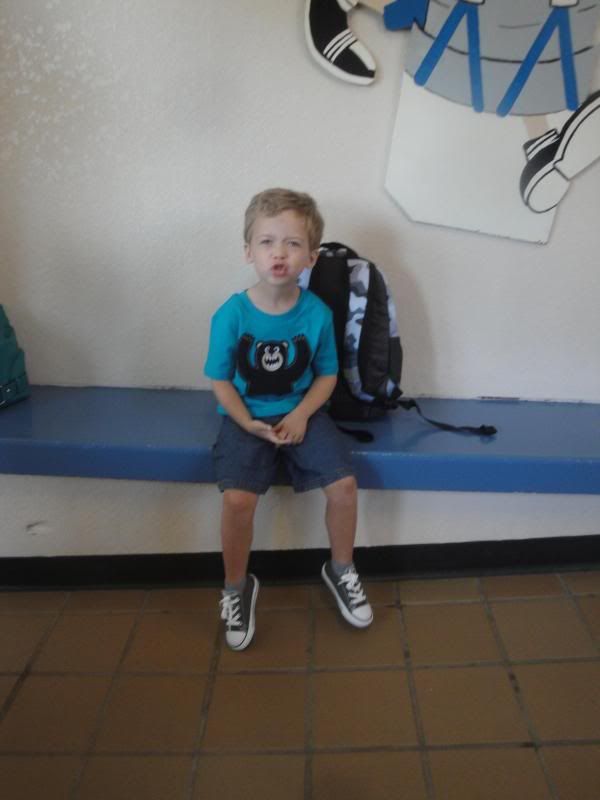 He's also developed an attitude, that's been real fun. REAL FUN. His favorite phrases include 'What did you say?' and 'You can't talk to me' when he's being told something he doesn't want to hear...like it's time to put your toys away or it's bedtime. Ug. I know he's just learning independence, but it's no fun for me! I know this to will pass, just pass quickly...
My birthday was on the 9th. I had a good day. Cooper slept in, we went to lunch with my grandma, we had nachos for dinner and Kevin gave Cooper a bath! Giving him a bath is one of my least favorite parenting tasks.
We also got a new pet this week, a little girl mouse named Squeak! She's very cute....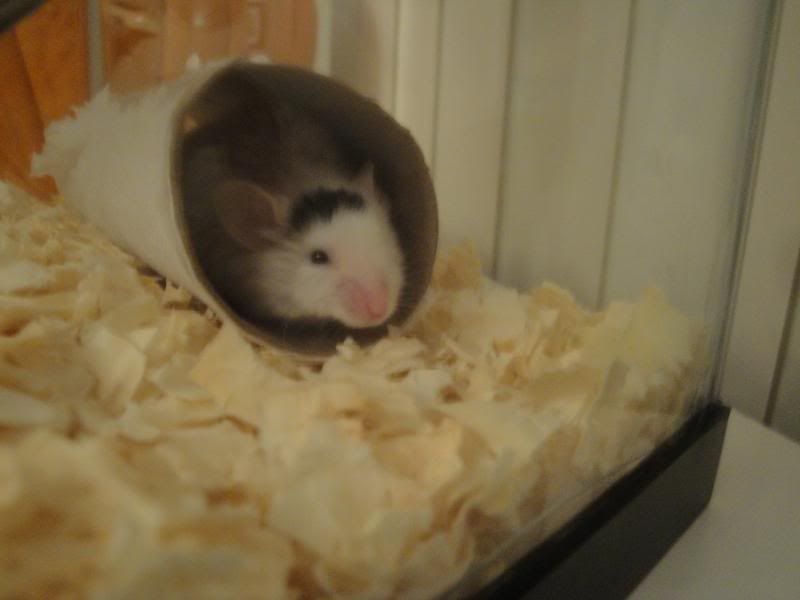 WELL...now onto dessert...
This cake is fantastic and easy. I think most people have heard of or have had Paula Deen's Gooey Butter cake. You basically add a ton of butter and cream cheese to a cake mix and it makes magic in the oven. You can use different flavors of cake mix and add different filings. I usually do a spice cake/pumpkin filling for Thanksgiving, I think I am going to do the one below this year....make it, you will want to share it with your friends and family too!
Gooey Apple Butter Cake
3 medium Granny Smith apples
1 tablespoon fresh lemon juice
1 box cake mix (yellow or butter recipe is best)
1 cup (2 sticks) butter, melted, divided
3 large eggs
8 ozs cream cheese, softened
1 1/2 teaspoons vanilla extract
1 1/2 teaspoons ground cinnamon
3 cups powdered sugar
Preheat oven to 350. Lightly grease two 8 inch rounds or a 9x13 cake pan.
Peel and chop apples and toss with lemon juice, set aside.
Mix cake mix, 1/2 cup (1 stick) melted butter, and 1 egg with an electric mixer until well blended and a 'dough' forms. Press into the bottom of cake pan evenly.
In same bowl, beat cream cheese until fluffy, 30 seconds. Add in rest of melted butter, 2 eggs, vanilla and cinnamon. Beat at medium for 1 minute, add sugar and mix 1 minute more.
Fold apple slices with a spatula into cream cheese mixture. Spread evenly into cake pan or pans. Bake for 45 minutes until cake jiggles slightly and slightly solidified in the center. Remember, cake is 'gooey' so you can't do the toothpick in the center thing.
Let it cool and refrigerate any unused cake for up to a week.
Dig in!