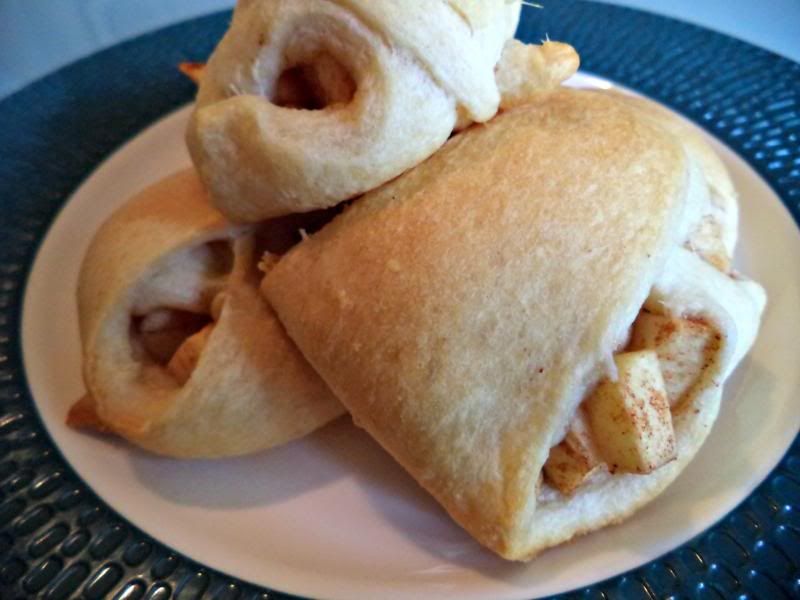 Apple-Walnut Crescent Rolls
2 packs refrigerated crescent rolls
2 Granny Smith or other tart, medium apples
1/2 cup chopped walnuts
1/4 teaspoon cinnamon
1/2 teaspoon sugar
1 tablespoon butter, melted
Preheat oven to 350.
Dice apples and toss with cinnamon, sugar and butter.
Unroll crescent rolls into triangles and fill with 1 to 2 tablespoons of apple filling. Close in apples to form pockets. (They will not resemble regular crescent roll crescent shapes).
Place on lightly greased cookie sheet and bake for 20 minutes, until golden brown.
Dig in!