We still have no functioning oven, but I do have a hot plate so I can boil pasta now. Woot! We are trying to decide on saving up a bit longer or just getting one of those 100 buck mini convection oven things. We could get by for a while with it and it would cost less to use it on the energy bill!
This was one of the last things I made before the oven died. Enchiladas Suizas traditionally have olives in them, I left those out and altered a few other things. This is a great recipe and is even better served as left overs.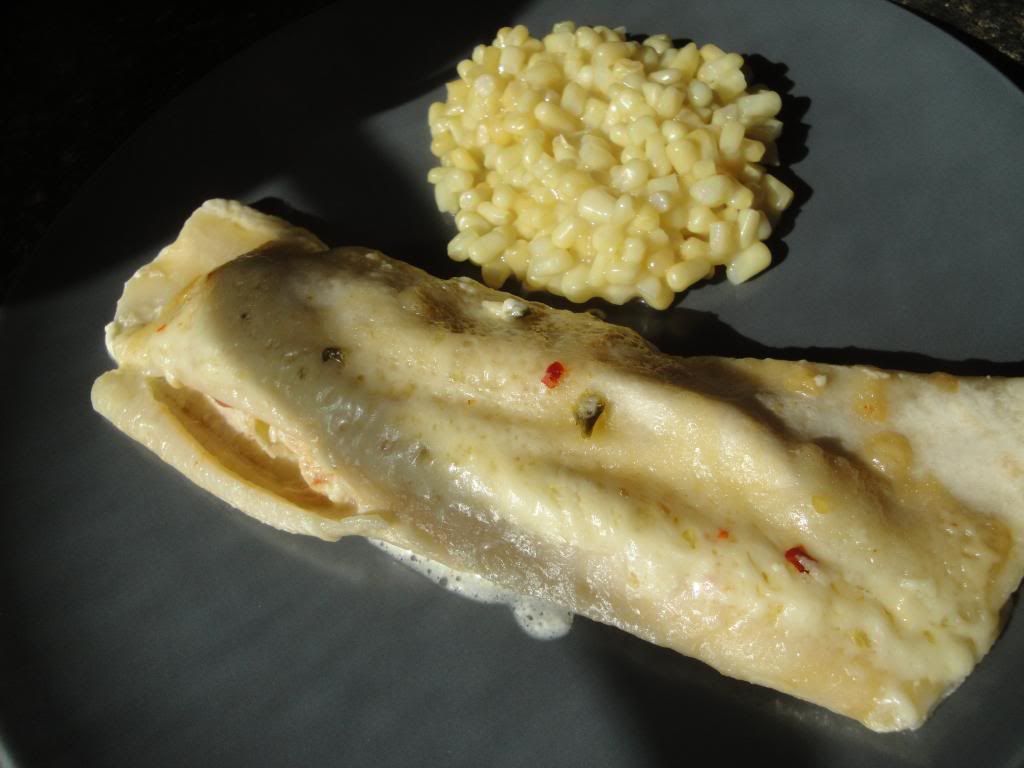 Sort of Enchiladas Suizas
3 cups shredded cooked chicken, white or dark meat
1 can of Rotel, drained
3/4 Salsas Verde (I used Pace Garlic and Lime)
1 can (4 oz) chopped green chilies, drained
1 teaspoon cumin
2 1/2 cups heavy cream
3/4 teaspoon salt
8 large flour tortillas
2 cups shredded pepper jack cheese
Preheat oven to 350.
In a large bowl, combine Rotel, salsa verde, green chilies, and cumin. Stir in chicken.
In a pie pan or other shallow dish large enough to dip tortillas in, combine cream and salt.
Dip both sides of tortillas in cream, top with about 1/2 a cup of chicken mixture. Roll up and place seam side down in a greased 13x9 inch baking dish. Pour remaining cream over top and sprinkle with cheese.
Cover with foil and bake for 35 to 40 minutes until heated through.
Dig in! It's SOOOO GOOD!