Happy first day of fall! I wish Florida would listen and cool down, it's still so hot here!
We hired someone to do our yard work this week, and our yard looks AMAZING. Kevin usually mows it, but we don't have a weed eater and our weeds were out of control! I was pretty good at keeping it up last summer, but this pregnancy has kept me from my usual yard work.
Kevin cut down his first tree today. We have a problem with Mulberry tress in our yard and they can take over before you know it. We had a really big one we had to try to take care of ourselves before it got any bigger, it was very close to growing into our cable line. BUT, Kevin did it! Woot!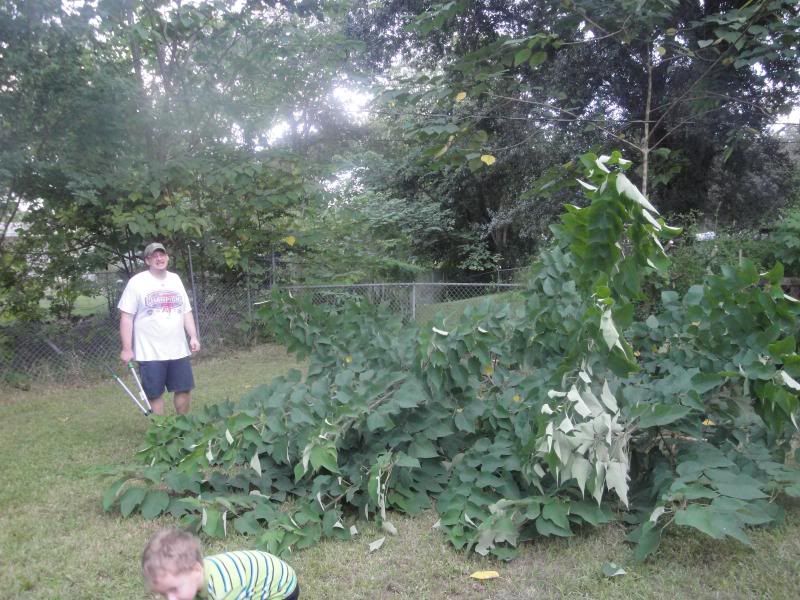 Our Rain Tree has started turning yellow...it's pretty but I do not look forward to the next few months. It drops these tiny yellow flowers all over the place only to be drug in on shoes all over the house. Next, it will produce pink seed pods that start falling. This attracts these annoying black bugs that like to eat them and they reproduce in the thousands. They will start in the next few weeks and go on until at least Christmas. They come in our house to die. We find them all over the place. I don't look forward to fishing them out of a baby's mouth next fall. YUCK! Anyway..hopefully we can take the tree down by next summer.
This is a view of the tree from the back of our house...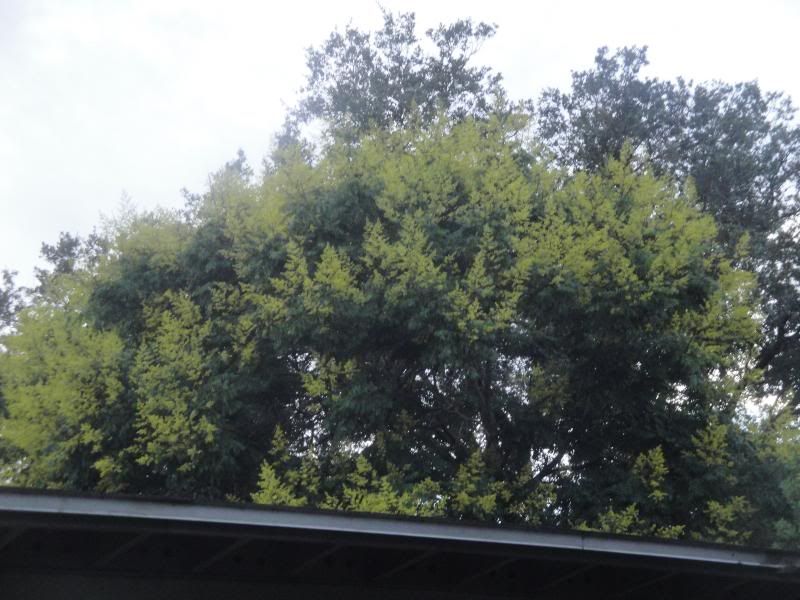 This is Cooper imitating the face I make when I see the tree now...
Ug ug ug...stupid tree.
ANYWAY! The evening became better because I made, along with the help of my little chef, Cooper...an awesome broccoli cornbread casserole for dinner! SUPER easy and you possibly have all of the ingredients in your pantry/fridge/freezer already...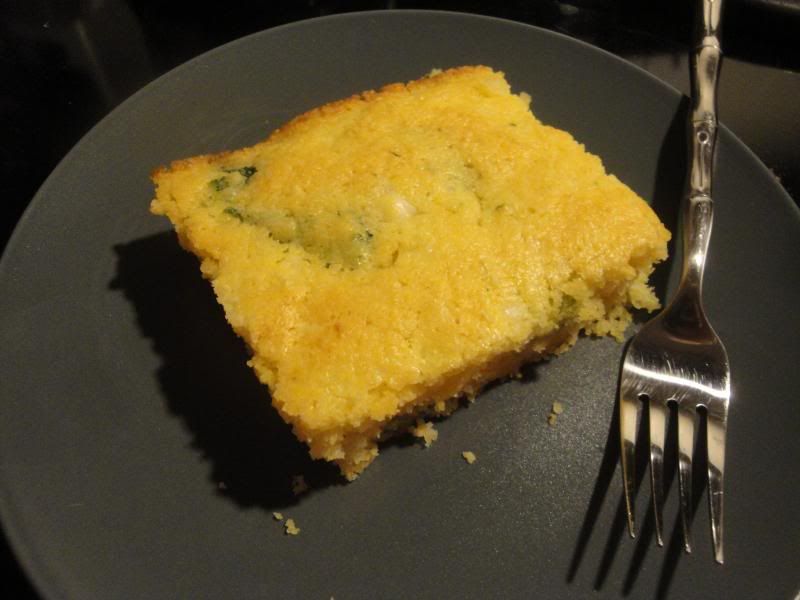 Broccoli Cornbread Casserole
2 boxes of Jiffy Mix corn muffin mix
1 1/2 cups small curd cottage cheese
3 cups cooked broccoli florets (I used frozen and thawed them in the microwave)
3/4 cups (1 1/2 stick) unsalted butter, melted
3 large eggs, lightly beaten
1/4 teaspoon salt
Preheat oven to 350 and spray a 9x13 casserole dish with cooking spray. (I used two 8x8 square pans)
Combine all ingredients in a bowl and pour into casserole dish. Bake for 30 minutes until golden brown and set.
Dig in!