It's a rainy day and I am watching Dexter while the boys nap....
It's still funny to say 'the boys'. I have more than 1 child now!
This is my latest cake mix hack, you can find the others in my recipe archive up top. Ya ya ya yummy!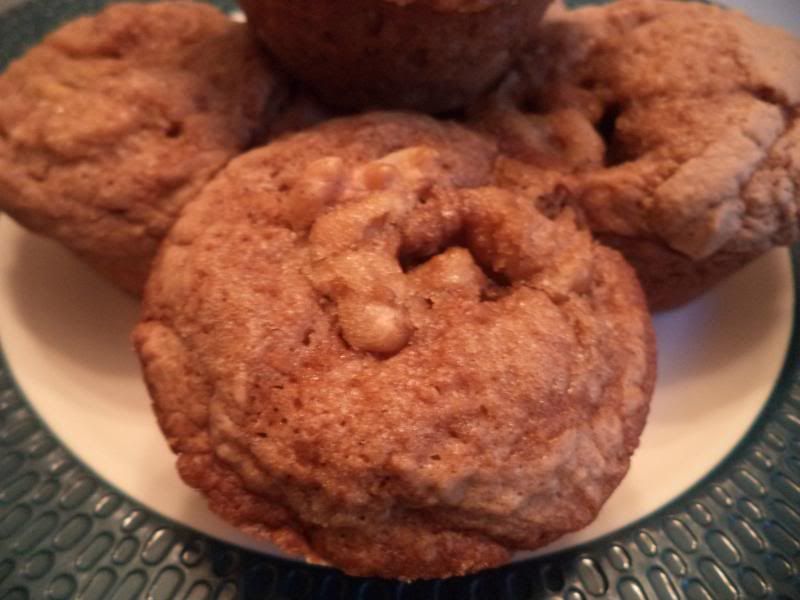 Streusel Muffins
1 spice cake mix
1 1/2 cups finely crushed graham cracker crumbs
3 eggs
1/4 cup oil
3/4 cup water
1/4 cup butter, softened
1/2 cup brown sugar
1/2 cup chopped walnuts
Preheat oven to 350.
Combine cake mix, graham cracker crumbs, eggs, oil, and water. Mix until blended on medium for 2 minutes. Divide into 24 paper lined or pan sprayed muffin cups.
Combine butter, brown sugar and walnuts to make crumb topping. Crumble over each muffin.
Bake for 20 to 25 minutes, until set.
Cool for 5 minutes in pan before transferring to a cooling rack.
Dig in!