I know I am 2 posts behind the 4th of July, but how was your's to my American friends? We had friends over for dinner and went to fireworks after. This is Luke and I, yes he's huge now....5 months old.
Cooper and Daddy....Coop did his first sparklers that night....
Luke is developing such a personality....I tried to get a non-wiggly without flash picture of him in his car, but he moves too much and it was blurry. So I had to use the flash, which just startled him.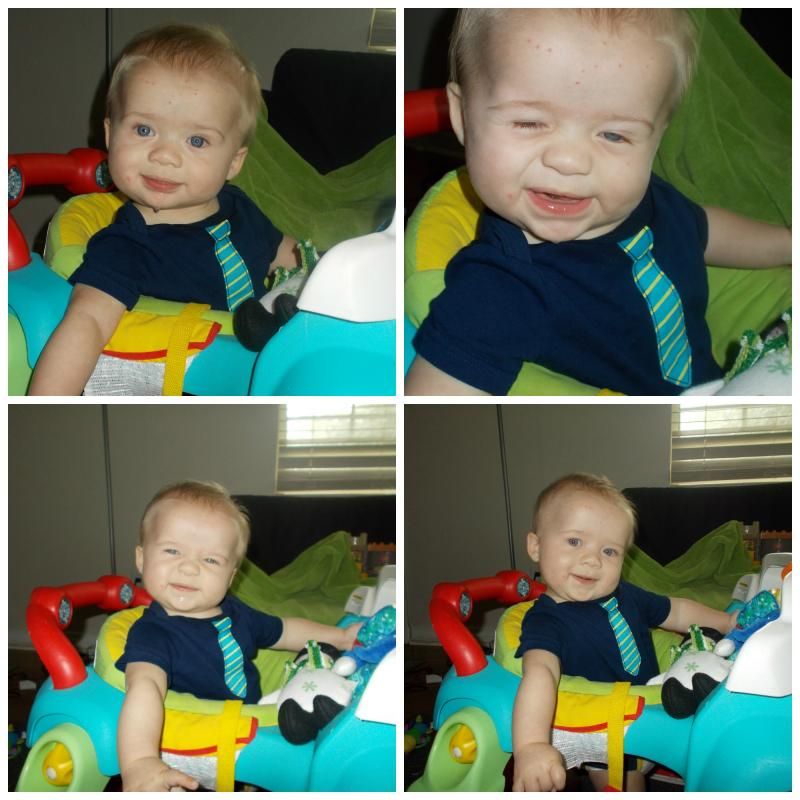 Now...onto MEXICAN PANCAKES WITH CHILI BEANS!!!!
I am normally a classic pancake girl, I even have a hard time thinking about an APPLE pancake, so this was a bit strange to experiment with but I was glad I did. YUMMY. We served it with the
Cheesy Corn
from my last post.
It was a very filling dinner!
Mexican Pancakes with Chili Beans
2 cups pancake mix (I used Jiffy)
1 teaspoon ground cumin
1/2 teaspoon chili powder
1 egg, well beaten
1 1/2 cups milk
1 cup ( about half a can) cream style corn
1 can chili beans in sauce
Sour cream and cheese for serving
Combine dry ingredients. Add egg and milk, mix well. Add corn, mix.
Pour 1/3 cup of batter onto a hot skillet sprayed with cooking spray. Cook like you would any other pancake.
Meanwhile, heat chili beans in sauce pan over medium.
Serve pancakes topped with chili beans, sour cream and cheese!
Dig in!