We had a busy, busy weekend. The boys and I spent the day yesterday at my best friend's house with her and her boys and her sister and her boy. Got it...that seemed like a lot to follow...anyway. The kids played in the water, we had pizza, and caught up on gossip. All of the important things.
Today, I got to sleep in a bit (yay!), did some Spring Cleaning and we ate out at a pizza place. Before you know it, it's 9PM and the day is done! But....I did save a little time to share a new recipe...
This was super-easy and REALLY yummy....
Enjoy!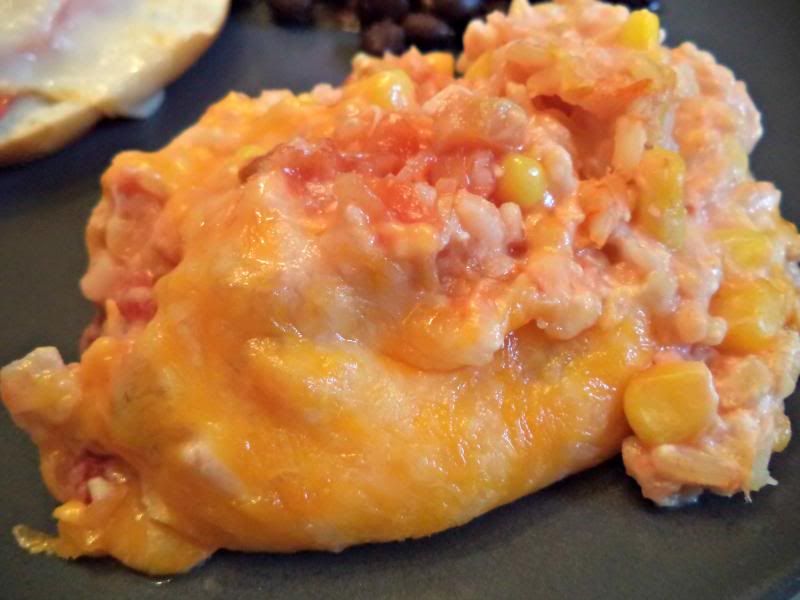 Creamy Salsa Rice
2 cups brown rice
2 cups shredded Mexican blend cheese, divided
2 cups salsa
1 cup sour cream
1 1/2 cups frozen corn
Cook rice according to package directions.
Preheat oven to 350.
When rice is done, mix all ingredients, except 2 cup of cheese.
Place in 9x13 inch baking dish. Sprinkle remaining cheese over top.
Bake for 20 minutes.
Dig in!