I love black beans. When I lived in South Florida in my early twenties, I worked with several Latin Ladies and they introduced me to WONDERFUL Cuban food. I had a favorite restaurant I went to on a regular basis for fried steak (I am not sure of the Cuban name for it), black beans, rice and plantains. YUM. I really miss that place. You can't find full Cuban restaurants in our area, just sandwich shops.
Now....the black beans below are actually more of a MEXICAN flavor. We had ours with fake bacon, tomato, and cheese bagels and rice. They are super-easy, they use canned black beans and just 3 spices!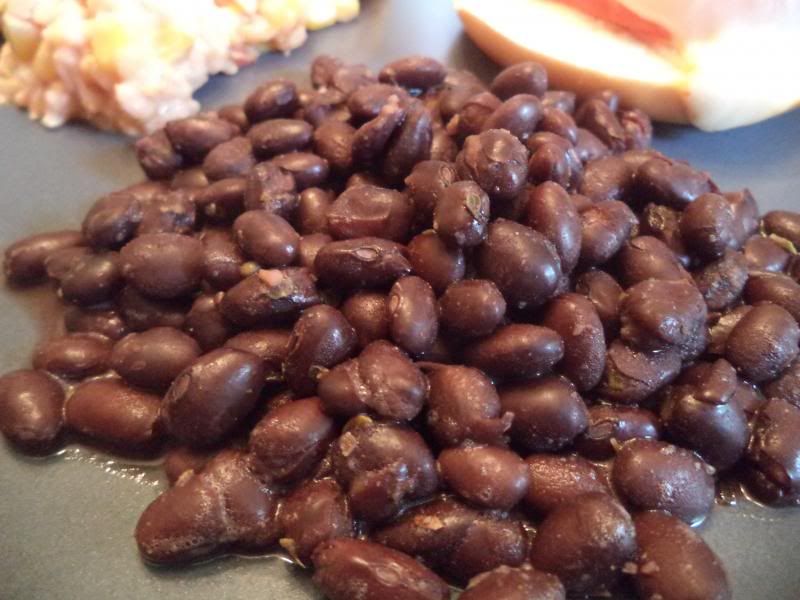 Simple Spiced Black Beans
One 15 ounce can black beans, drained
1/2 teaspoon ground cumin
1/2 teaspoon dried oregano
1/4 teaspoon onion powder
2 tablespoons water
Combine all ingredients in saucepan over medium and heat!
Dig in!