In our 'quest' to cut wayyyy back on the animal products, I've done a lot of research on egg substitutes in baking. I did applesauce in the
Snickerdoodles
2 weeks ago and it was a success! I read somewhere that you could also use pumpkin when baking and combined that with the ideas of mixing things with a cake mix and went for. I've seen, and sure you have too, ideas online of mixing a cake mix with soda or juice or vodka...whatev...and baking it. I decided to give the pumpkin a whirl and it turned out great!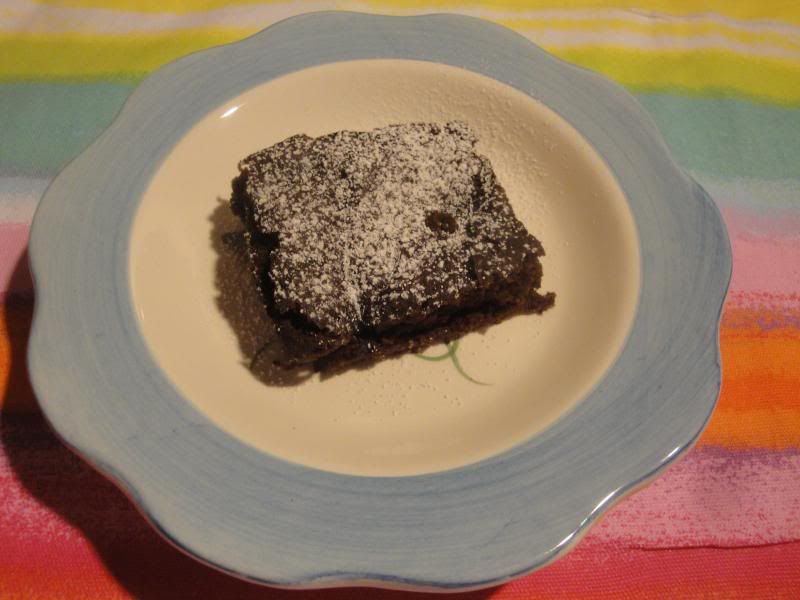 I used a chocolate cake mix. I bet a spice cake mix would be really good too. I didn't ice ours, but it would have been fantastic with whipped cream!
2 Ingredient Chocolate Cake
1 box of cake mix
1 (15 oz) can of plain pumpkin (not pumpkin pie)
A few tablespoons of water, if needed
Preheat oven to 350. Grease a 13x9 inch baking dish.
Mix cake mix and pumpkin. It will be REALLY thick, but if it's not mixing well, add 1 tablespoon of water at a time until moist.
Pour and smooth evenly into pan.
Bake for 20 minutes.
Dig in!