I have a cold. My throat hurts. I want soup. Ok, enough complaining.
On a funny note..my 3 year old now calls me by my first name...no more mommy, it's all Amanda now. We'll see how long this lasts.
Today...I bring you....
Zucchini Crumble...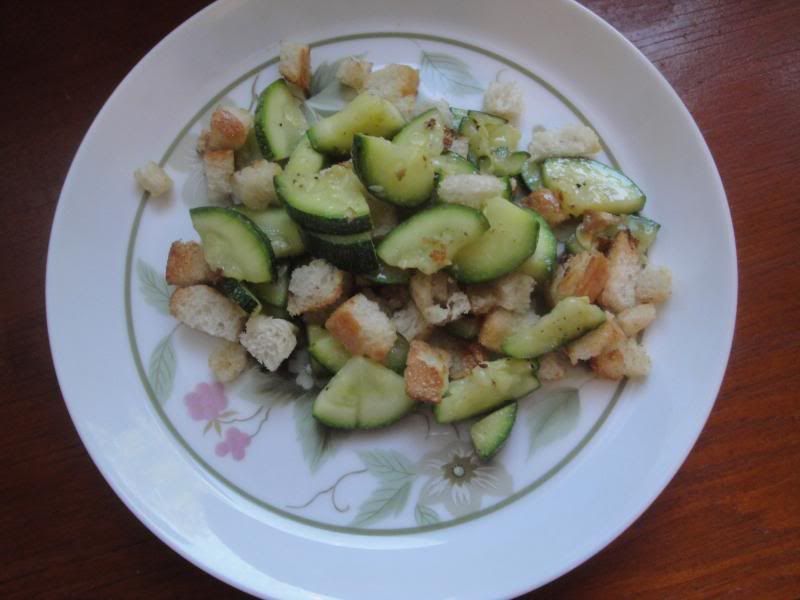 This is a very basic recipe that could be dressed up easily with some Italian seasoning or sauted onion.
Basically, you chop up 2 pieces of sandwich bread or 3 pieces of French Baguette like I did...and toast it in some oil and garlic.
Then you saute some sliced/chopped zucchini until it's tender.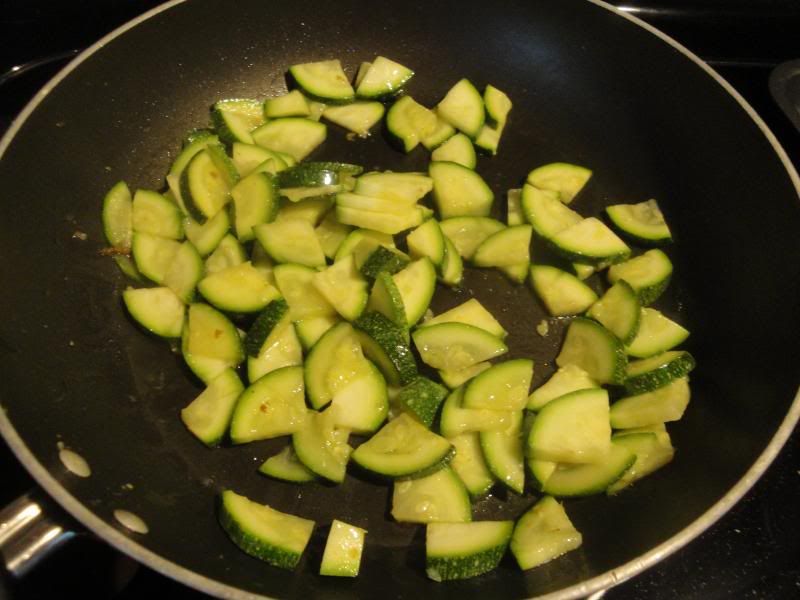 After the zucchini's done, you toss it all together with some salt and pepper. Like I said, very basic, but yummy.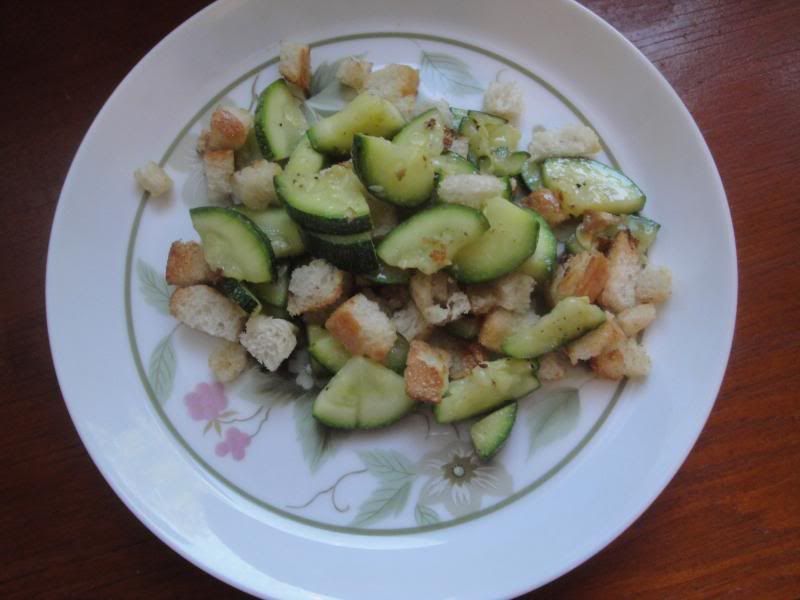 Zucchini Crumble
Olive Oil
2 slices sandwich bread or 3 to 4 slices French Baguette sized bread, coarsly chopped
1 pound zucchini, cut long ways into 1/4 and then sliced
1 to 2 garlic cloves, minced
Salt and pepper
Heat a little olive oil over medium and add half of the garlic. Add bread and toast until browning. Transfer out of pan to a plate.
Heat a little more olive oil, and saute rest of garlic with zucchini until tender. Add bread and season with salt and pepper. Toss to combine.
Dig in!