Burrrr......what weather our country has had, eh?
I was hoping it would somehow trigger labor...but no luck.
BUT....I have decided to work on a new section in my blog....cake mix hacks. I've posted a few recipes for them already and plan on doing at least 2 a month from now on. As much as I like to bake from scratch, I do enjoy a good Duncan Hines Devil's Food Cake cake mix....the recipe below uses one.
To see the other hacks, go to my recipe archive tab above.
This recipe was super easy and SUPER good...yum yum. We seriously ate a little over half the cake in one day....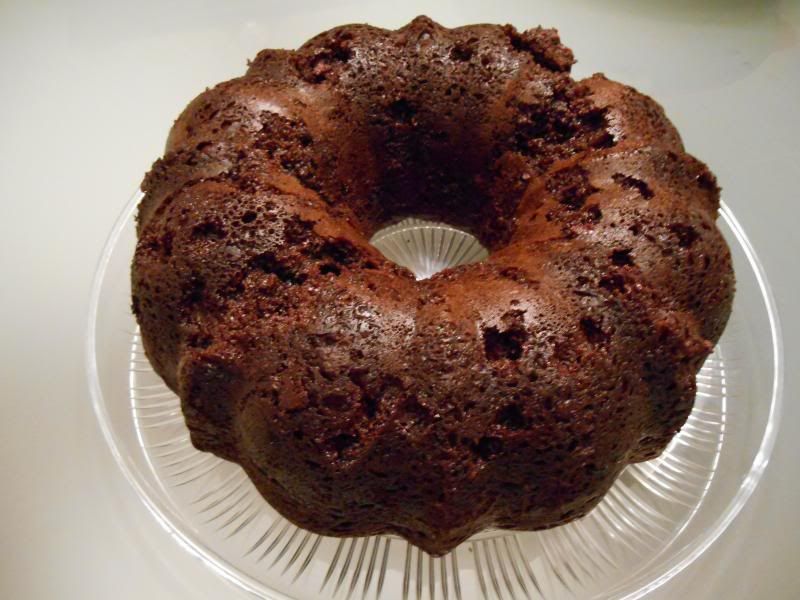 Triple-Chocolate Pudding Cake
1 box Devil's Food cake mix
1 package instant chocolate pudding
4 large eggs
1 cup sour cream
1/2 cup warm water
1/2 cup vegetable or canola oil
1 1/2 cups semisweet chocolate chips
Preheat oven to 350 and position rack in middle of oven. Grease Bundt pan with a vegetable oil spray and dust with flour (or use Baker's Joy spray).
Beat cake mix, pudding, eggs, sour cream, warm water and oil in a mixing bowl with an electric mixer until well combined. 2 to 3 minutes total. Fold in chocolate chips, making sure they are well distributed in the batter. Pour into Bundt pan, smoothing the top with a rubber spatula.
Bake until the cake springs back when lightly pressed with your fingers and the edges start to slightly pull away from the side, around 50 minutes. Cool for 20 minutes in pan and then run a knife around the edges to help loosen the cake before invert onto a serving platter.
Dig in!!