This salad was soooo good. The dressing reminded me of McDonald's 'famous' Big Mac sauce...hence the name 'special sauce'.
I used a combo of 2 bagged lettuces I had on hand and just tore them into more 'chopped' pieces. You can use iceberg, Romaine or whatever tickles your fancy.
I also just purchased 4 slices of Swiss from the grocery deli and chopped those instead of buying a whole block.
We also ate ours on some toasted flat bread.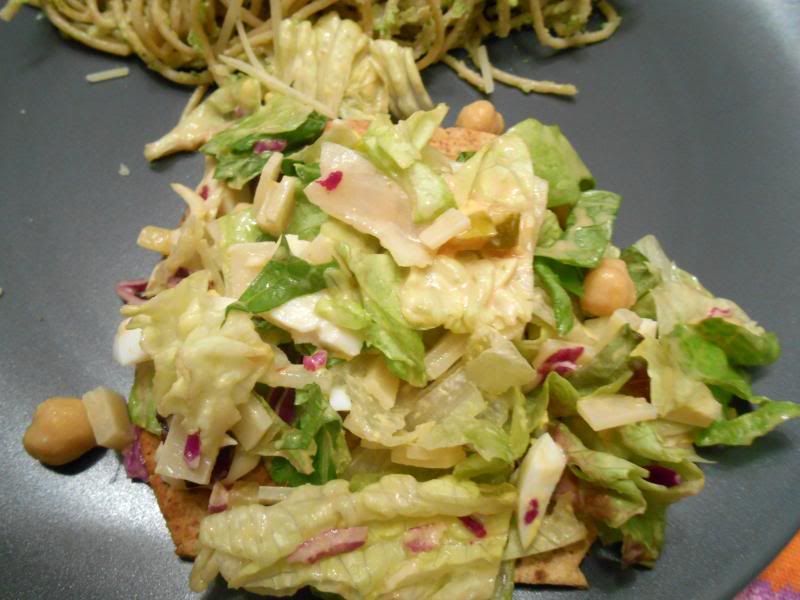 Chopped Chef Style Salad with Special Sauce
6 cups chopped lettuce of choice
1 cup cooked chickpeas
2 hard-boiled eggs, chopped
4 ounces Swiss cheese, chopped
1/4 cup mayonnaise
1/4 cup ketchup
1/4 cup bread and butter relish
2 tablespoons apple cider vinegar
Toss lettuce, chickpeas, eggs and Swiss.
Combine mayo, ketchup, relish and vinegar in a bowl.
Toss dressing in with salad.
Serve immediately!
Dig in!!