Tomorrow is my baby shower lunch and Cooper's cake and ice cream party...so the house is in full swing of being cleaned. Or let's just pretend it is, because of course, I am sick today. So ready to get back to normal...or new normal with a newborn. 17 days until the due date!
Last night, I tried a broccoli pesto. It was super easy.
I cheated and used frozen broccoli florets....
Cooper dug in, so he didn't mind that they were frozen! You can use fresh or frozen.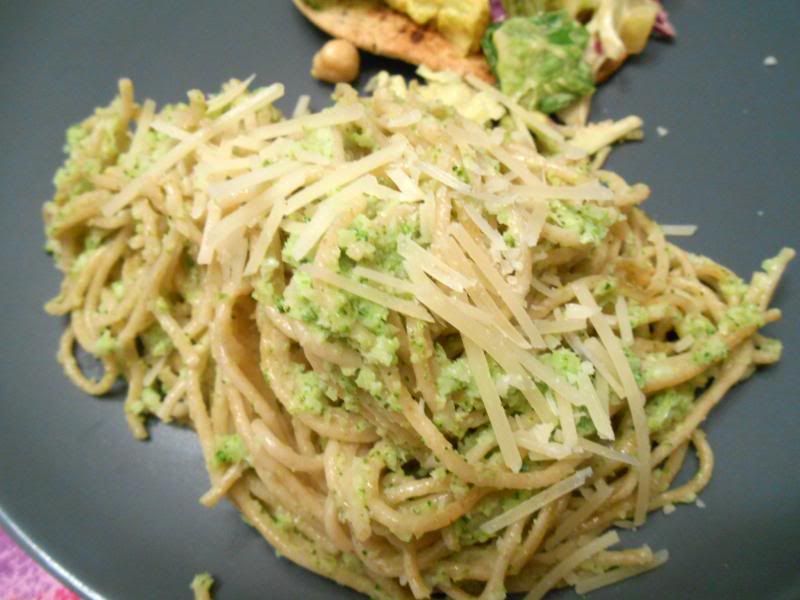 Spaghetti with Creamy Broccoli Pesto
Salt and Pepper
1 pound frozen broccoli florets
1 pound of whole wheat spaghetti noodles
1/4 cup of live oil
1 clove garlic, chopped
1/2 cup heavy cream
1 cup grated Parmesan
Boil broccoli in 8 cups of water until tender. Transfer to a food processor with a slotted spoon. Return water to boil and cook pasta according to package directions.
Add olive oil, garlic, heavy cream and Parmesan to food processor, puree until smooth.
Drain pasta and toss with pesto. Serve with more Parmesan.
Dig in!!