Happy Saturday!
We are doggie sitting two little Dauchshund's this weekend so we took them out for a walk early this morning. We are really enjoying them!
I planted some tomatoes the other day in containers. These are in
Global Buckets
and I plan on trying other container's this weekend.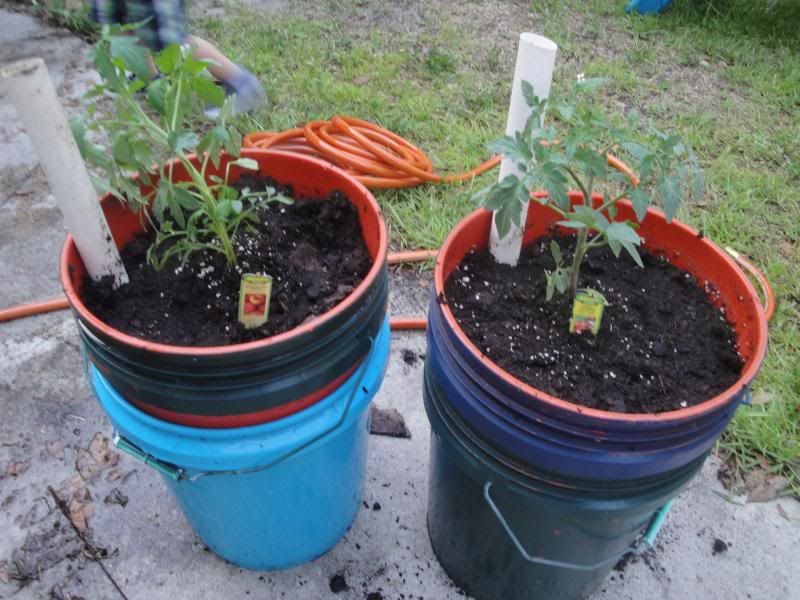 Today, I am sharing a super-easy yummy topping for taco's, could be used for a dip or spread on pita for a sandwich. We had our's on top of the
Southwest Pasta
from a few days ago.
I actually planned on making sort of a salad, but my avocado's were too ripe and mushy. SO I converted it and was super happy with the results!!
Here ya go...
Chili Lime Avocado Topping
2 ripe Hass avocados
Juice from 1 lime
1 teaspoon sugar
1 teaspoon chili powder
1/2 teaspoon salt
Chopped fresh chives, about 3 sprigs
Scoop out Avocado and mash in a bowl.
Combine lime juice, sugar, chili powder and salt in a small bowl and pour over avocado. Mix well and stir in chives.
Dig in!