It's STILL COLD...I know, not as cold as you Northern States are experiencing...but I can't get warm!
Tonight, I tried a couple new recipes, one was a flop (Fiesta Turkey Soup) and the other was a success!
I was given a bread machine a couple years ago by my dear friend, Michele. After a few flops ( I think I was using old yeast), I gave up for a while but broke it back out last fall and had success! I've made English Muffin bread, cinnamon bread, and a few different white sandwich breads.
I came across this recipe a few weeks ago in a copy of Bread Machines for Dummies. I am not a dummie...but I love this series of books...
You can use any muffin mix in this recipe, I plan trying blueberry next. This bed was sooo good. Would be excellent for a quick breakfast, it pretty much became our dinner after the flop soup. The bread is a perfect cross of white bread and a muffin. Holds together like a bread, but has the texture of a muffin.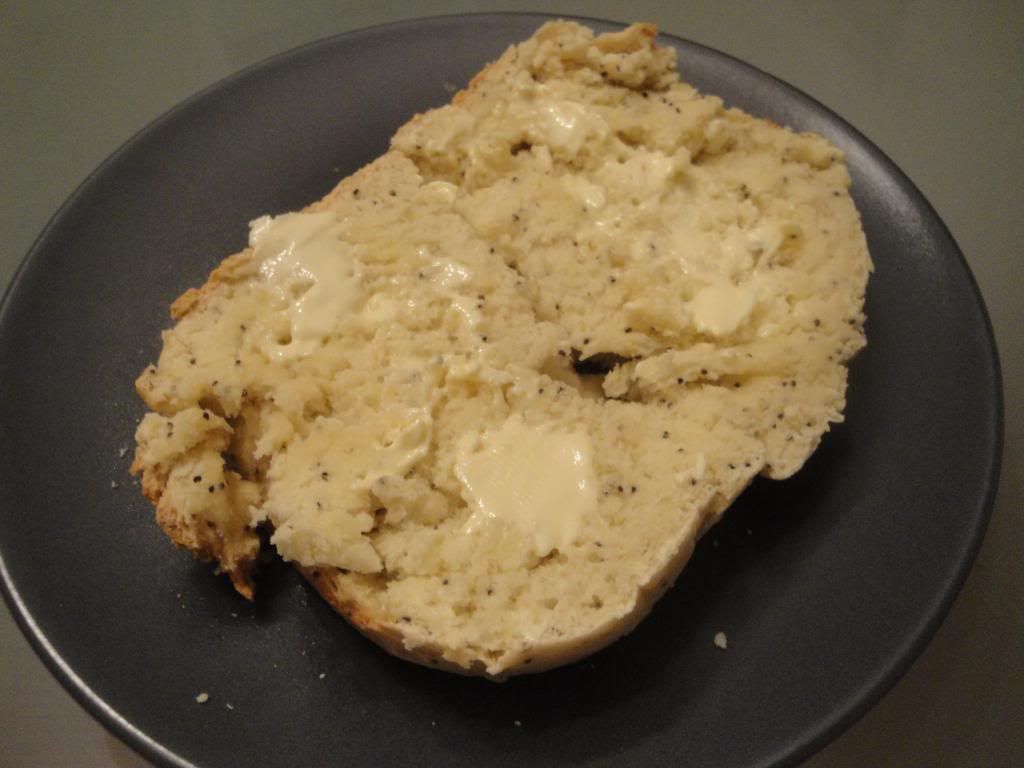 Lemon Poppy Seed Muffin Mix Bread
(For a 1 1/2 pound loaf)
1 cup + 2 tablespoons water
1 package (6 to 8 ounces) muffin mix
1 tablespoon vital wheat gluten
2 cups bread flour
1 tablespoon bread machine yeast/fast acting yeast
Place all ingredients in order listed into bread machine.
Select fast cycle (my machine doesn't have fast cycle, so I selected the quick bread cycle and just checked it 30 minutes before the time was up...it was done. Just keep an eye on your bread!)
Let it cool on a cooking rack to prevent condensation from making bread soggy!
DIG IN!